NIDAP (NIH Integrated Data Analysis Platform) is an innovative, cloud-based, collaborative data aggregation and analysis platform that hosts user-friendly bioinformatics workflows and component analysis and visualization tools developed by the NCI developer community based on open source tools and makes them immediately available to biologist end-users across the Institute.
The CCBR has built user-driven workflows in NIDAP that are available without cost to NCI Investigators. These workflows include:
Bulk RNA-Seq workflow:

Single cell RNA-Seq workflow:
training videos coming soon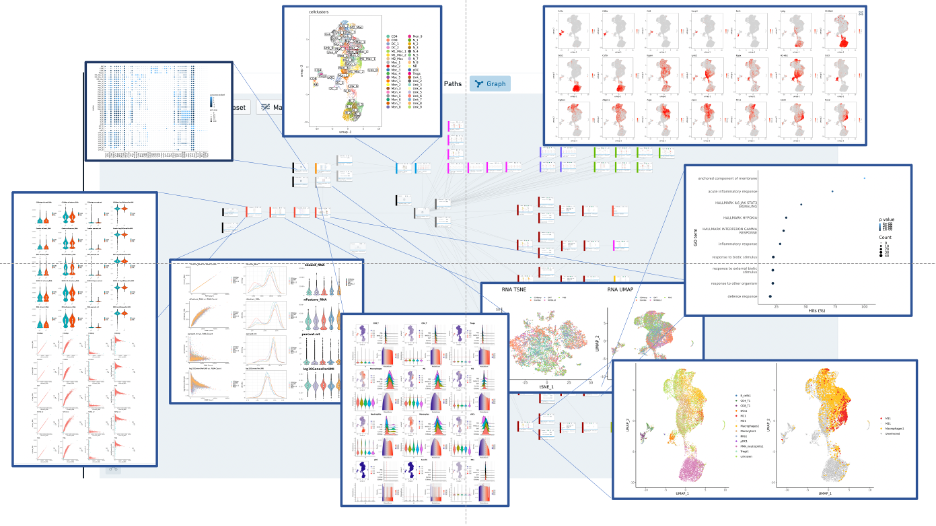 Additional interactive tools including the 3D-TSNE plot viewer and cell selector (SC3D), are also available: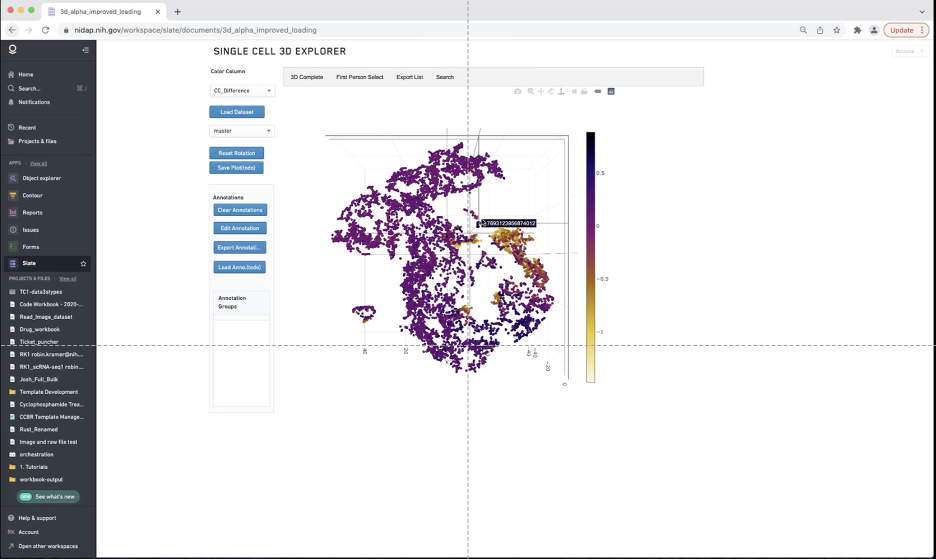 NIDAP can be accessed by new users by registering at http://nidap.nih.gov.
Collaboration with CCBR in NIDAP and Reproducible Workflows:
Collaborating in NIDAP allows CCBR analysts to share public and custom workflows with users, assist in the completion of the analysis and retain a permanent record (R3: Reproducible Research Repository) within NIDAP for future reference and for deposition into a public code repository. Several publications have been completed fully utilizing the tools within NIDAP, driven mostly by the biologist end-users.
The following graphic shows the preferred series of steps that leverages the existing bioinformatics tools within NIDAP (colored in yellow). Other workflows are under construction and coming soon.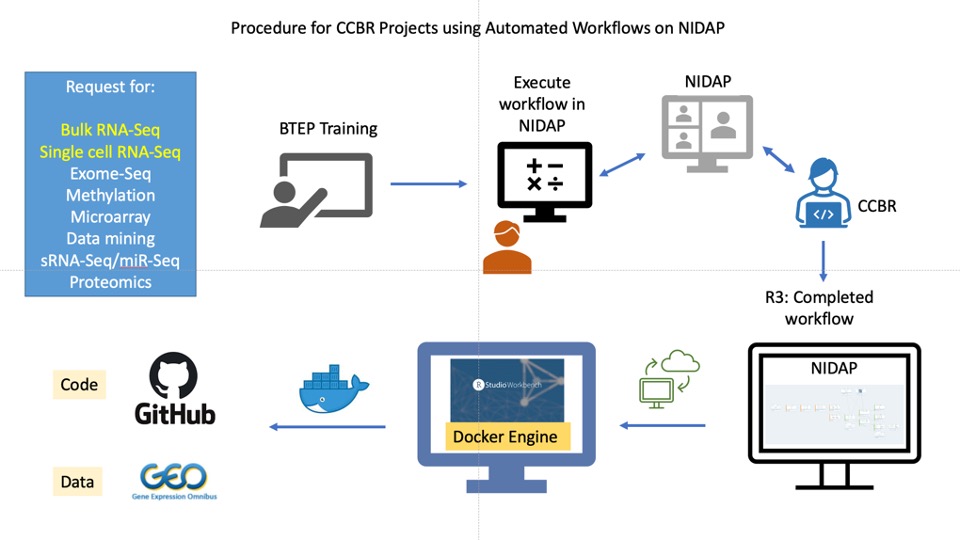 Bioinformatics Tools in NIDAP:
The Developer User Exchange for Research Tools (DUET) provides an easy to navigate the NIDAP tool catalog that hosts a wide variety of bioinformatics tools that can be utilized in an analysis.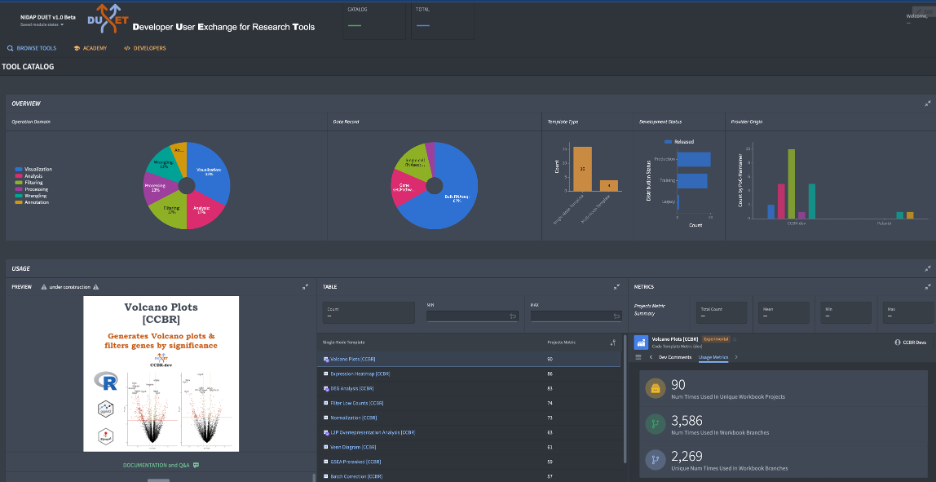 User Guidelines:
CCR Investigators seeking CCBR services should visit the Project Submission Form or contact Maggie Cam (maggie.cam@nih.gov). For more information about training, please contact Josh Meyer (thomas.meyer@nih.gov).