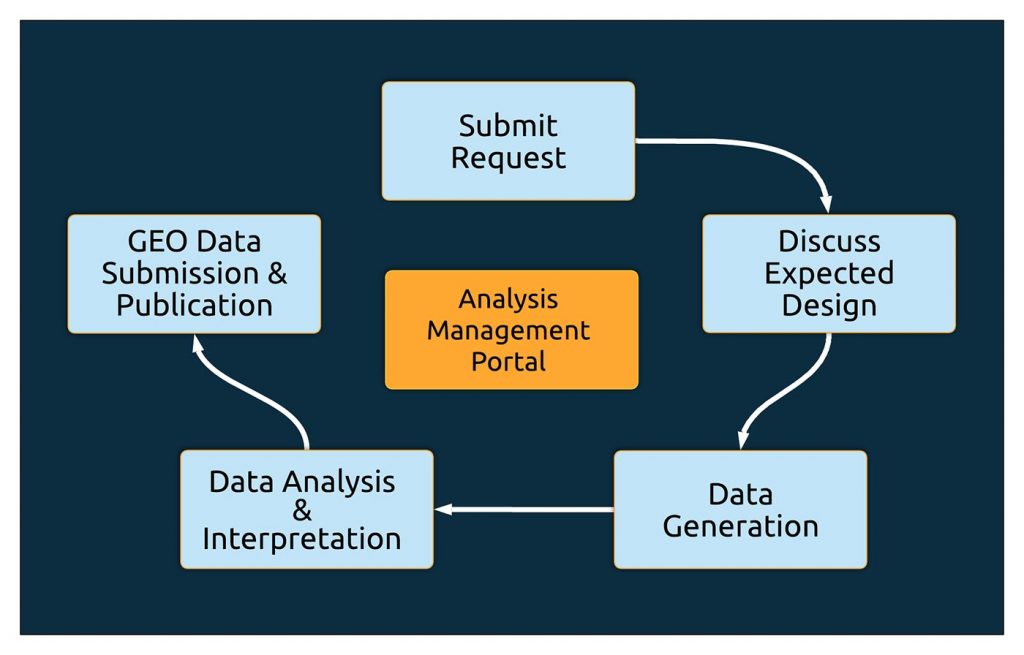 Project Support
Support begins with the submission of a Project Request form. On this form, the requestor should describe the type of assistance being sought. Generally speaking, it is best to first contact us for help with experimental design to reduce any possible sources of technical variation that may be added during handling or sequencing. Proper consultation ensures timely turn-around times and may save you money in the long run (some data may not be salvageable). Therefore, it is highly recommended to contact us first before any samples are sent out for sequencing. CCR scientists who are interested in receiving advice on the best technologies and strategies for upcoming experiments can similarly use the CCBR Project Request form to request assistance.
Once the nature of the project has been clearly defined it will be assigned to a lead analyst to help with everything from data analysis to manuscript preparation.
Assistance obtained via the CCBR should be viewed as collaborative in nature, with appropriate co-authorship or acknowledgment, depending on the nature of work involved.
The types of projects suitable for submission to the CCBR include analysis of the following type of data:
Microarray
ChIP-Seq, ATAC-Seq
RNA-Seq
Exome Sequencing, Whole-Genome Sequencing
Pathway Analysis
Data Mining
Single-cell transcriptomics